By Ken Zurski
In December of 1794, on the opening day of the Third Congress of the United States, the first order of business concerned the country's symbol of freedom: the American flag. In question was whether or not it should be changed.
Senator Stephen R. Bradley had introduced legislation that called for the flag to carry fifteen stripes and fifteen stars, two of each added to the current flag, to represent the newest additions to the Republic, his home state of Vermont and Kentucky.
The measure passed through the Senate without debate.
The House however was another matter. Traditionalists wanted to keep the flag as originally intended. "We may go on adding and altering at this rate for a hundred years to come," a Massachusetts Federalist argued.
Another lawmaker Israel Smith was also against change. "Let us have no more alterations of this sort," he insisted, citing among other things, the expenditure. Basically, he contended, continually altering the flag would be a costly venture. "Let the flag be permanent," Smith demanded.
In the end, a slight majority agreed the flag should represent all states, lest they be offended. The legislation passed 50-42.
Nearly two decades later, during the War of 1812, it was the sight of the altered flag flying high above battle scarred Fort McHenry that inspired a Maryland lawyer to put his emotions into words.
Aboard the British ship Tonnant to negotiate the release of US prisoners, Francis Scott Key wrote; "O, say does that star spangled banner yet wave. O'er the land of the free and the home of the brave."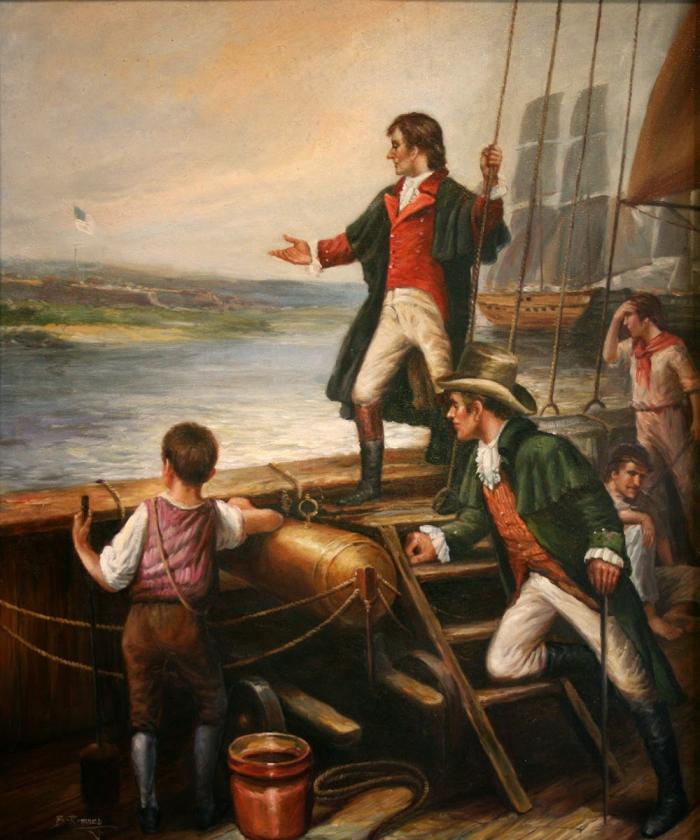 This entry was posted in History and tagged American flag history, Fifteen Stars Fifteen Stripes flag, flag history, Fort Mchenry battle, Francis Scott Key, Senator Stephan R. Bradley, Star Spangled Banner origins, Third Congress of the United States.