By Ken Zurski
Singer Loulie Jean Norman may not be a household name, but her voice is an unmistakable part of television history. More on that in a moment. First a little background.
Born in Birmingham, Alabama in 1913, Norman soon discovered a knack for singing. She was uniquely talented as a coloratura soprano, a vocal range most commonly suited for opera.  Unlike counterparts like stage star Maria Callas, however, Norman took her gift to radio instead.
It was the 1930's, and radio was just starting to emerge as an entertainment force. Norman was in her twenties at the time. Her voice and beauty were being noticed. So she moved from Birmingham to New York City to jump start her career. Modeling jobs paid the bills at first, but singing was her passion.
She eventually got bit parts in singing ensembles on several musical variety shows including one with Bing Crosby who would signal her out several times for her solo passages. Norman provided studio background vocals to hitmakers like Sam Cooke, Frank Sinatra, Mel Torme and Elvis Presley.  On TV, she appeared on the Dinah Shore Show, with Dean Martin, and as a back-up on Carol Burnett's popular variety program.
"When you sang," a colleague once told Norman, "it was the angels [voice]."
But her most influential and unaccredited contribution is truly out of this world.
In 1964, when television producer Gene Roddenberry introduced a new space serial he asked a friend Jerry Goldsmith to write the theme music. Goldsmith was too busy but enlisted fellow composer and collaborator Alexander Courage, who was said to be no fan of the science fiction genre, but drew inspiration from a song he heard on the radio titled "Beyond the Blue Horizon, " which was featured in the 1930 movie "Monte Carlo" and sung by actress Jeannette McDonald, a soprano.
Courage wrote the theme for Star Trek the TV series.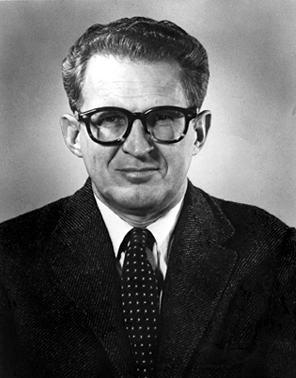 Roddenberry heard the music and for reasons some explain were financially motivated, wrote lyrics for the tune.  "Hey, I have to get some money somewhere," Roddenberry reportedly said.  "I'm sure not going to get it out of the profits of Star Trek."
In 1999, Snopes.com confirmed there were Star Trek lyrics and debunked the theory that they (unearthed here) were ever used in the TV show's theme.
Beyond
The rim of the star-light
My love
Is wand'ring in star-flight
I know
He'll find in star-clustered reaches
Love,
Strange love a star woman teaches.
I know
His journey ends never
His star trek
Will go on forever.
But tell him
While he wanders his starry sea
Remember, remember me.
Courage was surprised – and perhaps, a bit offended – by Roddenberry's lyrical contribution. He had included a voice in his recording, but no words. In the end, as Snopes reported, the lyrics were never used.
The choice of a singer was another matter. Courage picked someone similar to MacDonald, who ironically died the year the theme was written. It was Loulie Jean Norman. At the time, Norman was known for her studio work. Plus, she wasn't a big enough star to turn down such an offer. Norman had the range Courage needed to make the tune work.
Star Trek: The Original Series ran for  three seasons and 79 episodes. In the third and final year, despite a growing fan base, Roddenberry was hopelessly fighting low ratings, high production costs, and threats from the network to cancel.
He reportedly couldn't pay Norman her royalty cut that year.
So after the second season, the theme was re-recording without the vocals.
Norman continued to do studio work, mostly backing vocals for songs like The Tokens version of  The Lion Sleeps Tonight.  The papers called Norman "the invisible soprano" for the work behind the scenes. "You've heard the voice, even if you've never heard the name."
Even though fame eluded her, Norman acknowledged she would have been uncomfortable with it. "The reason why I didn't care about being a star is because I saw what happened to stars," she said in 1995. "I was close enough to see that they were not very happy."
Norman died in August of 2005 at the age of 92.
Her obituary mentioned that unrecognized role.
"A voice heard around the world," it read, "in the wordless, Star Trek theme.