By Ken Zurski
From the end of the American Revolution and into the early 19th century when brave men began exploring the land between New England and the Mississippi River in areas that covered parts of Ohio, Indiana, Kentucky and Illinois, the food source came from what was available – either seeded or caught.
For hunters, this meant meat. Wild turkey, white-tailed deer and elk were in high supply, but as many historians point out from this time period, there was another critter which grazed the land in large numbers and soon caught the fancy of the early explorers and their families who took root in these areas.
Squirrel.
"So plentiful were squirrels," wrote David McCullough in his book The Pioneers, "that hardly a day passed without a few hundred being killed."
And so squirrel became a meal and it showed up frequently in a recipe that is still cited today, although likely not as often partaken: squirrel pie.
It's almost farcical that modern day historians like McCullough mention "squirrel pie" without an explanation: " …at a dinner given by Captain William McCurdy featuring squirrel pie, he found Mrs. McCurdy 'very agreeable.'"
But why should they.
Certainly having squirrel on the menu would raise a few eyebrows, but in the late 18th century, of which McCullough was referencing, "squirrel pie" was a staple, like an apple pie or pumpkin pie would be today. Only this pie was no dessert. It's ingredients were more savory than sweet.
It was a meat pie, plain and simple. A form of pastry filled with minced meat and vegetables. Today in Britain, meat pies are famously sold at London football matches like hot dogs are in America. Only the British meat pie's don't have any squirrel in it – or so we think.
Nevertheless, a recipe for an old "Poacher's Squirrel Pie" can be found on the internet on a website which rightfully claims to be a "field to fork foodie adventure." To add some flavor, a "root mash" is added on top so the whole caboodle looks more like a casserole than a pie.
That's not the case for most recipes of squirrel pie which usually resemble a traditional round pie in a pan, either large or small (like a pot pie), or a hand held type pastry with pinched edges. Some recipes for squirrel even leave out the pie distinction and offer up just "fried squirrel."
But why digress.
When it comes to squirrel pie, there's one main ingredient: one squirrel, once skinned.
The author of the article about the "Poacher's Squirrel Pie" points out that a "well fed" winter male squirrel can yield 110 grams of cooked meat. "Cook it slow" the recipe states for squirrel meat is very lean and it must be cooked for an extended period of time to tenderize. If cooked "low and slow" for 4 hours or more, the "meat was falling off the bone." The result: although the meat is "quite fiddly" (a British term for being complicated or awkward), the taste is "surprisingly good," rates the website.
Certainly when foraging for food like the early settlers did, one didn't have the time or resource to be fussy. Squirrel was available in large numbers and easy to trap or shoot. So they caught it, ate it and likely enjoyed it.
But that was 200 years ago.
You would think by the early part of the 20th century, the taste for squirrel, especially in the Midwest, would have come to an end. But not so fast. In October of 1938, an Akron, Ohio newspaper named the Beacon Journal announced the winning recipe for a daily pie contest that went to a Mrs. Elizabeth Hindman for her "squirrel pie recipe."
This was no novelty concoction. In fact, squirrel pot pies were "the favored recipe for the late hunting season," the paper noted.
As for that day's winner, Hindman, at the age of 82, was "one of our oldest readers," the Beacon reported. "We know that when she learned to make squirrel pie there were no restrictions as to when these animals could be killed."
Hindman even offered some tasty advice. "The squirrel may be removed from the bones," she points out, "but some men prefer to have the meat left on bones. You may fix the meat to suit your family."
For her efforts, Hindman reaped a cash reward of one dollar. She explained that if a squirrel was out of season or "you do not get any squirrel," save the recipe and use a rabbit instead. "Most of the recipes sent to us for squirrel pie," the paper cited, "could also be used for rabbit or chicken."
"Judging by the number we saw," the Beacon continued, "there should be enough rabbits for every hunter."
They likely tasted better too.
Unfortunately here in the 21st century, the once revered squirrel, especially when it comes to eating, are referenced mostly as a joke.
Bon appetite!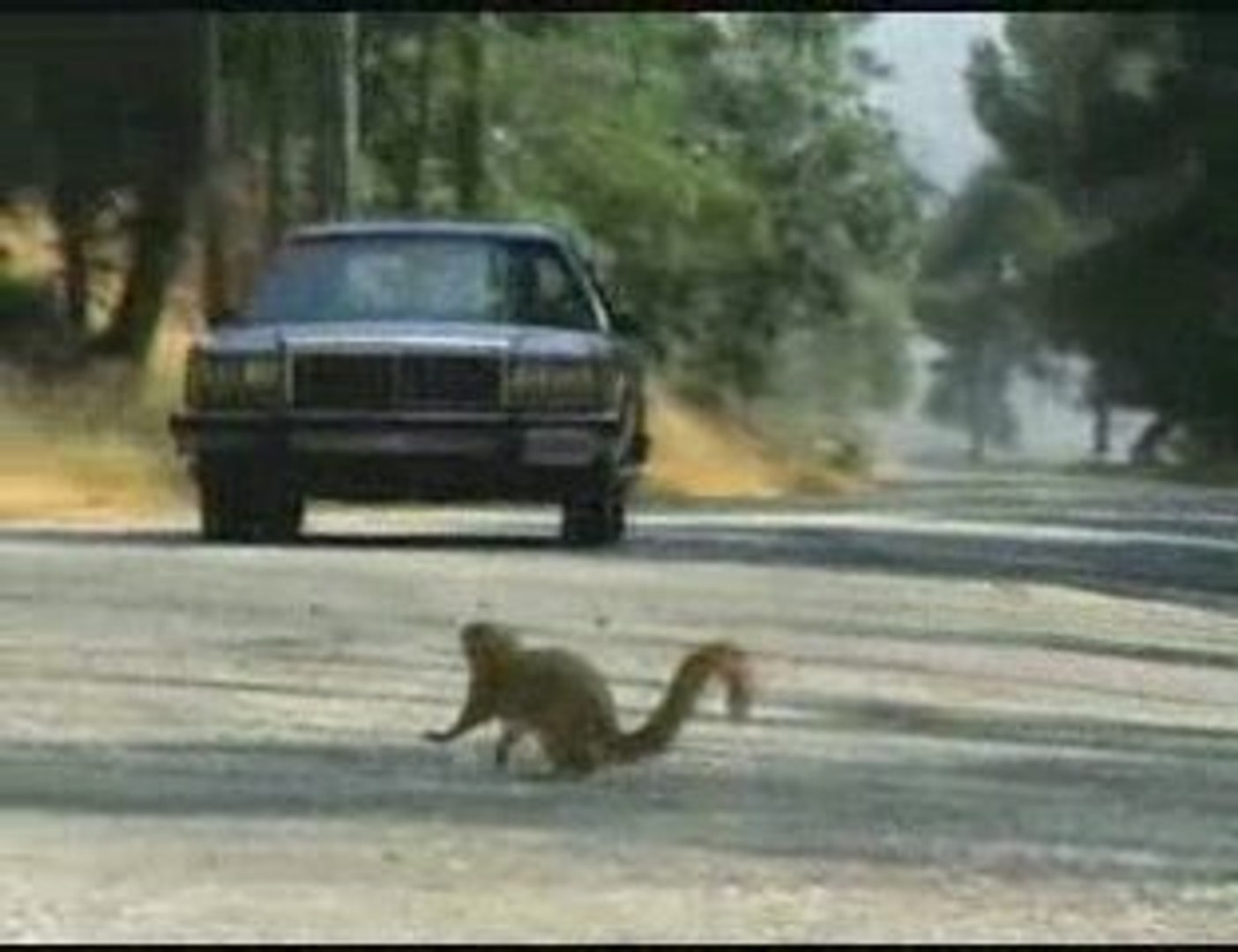 (Sources: David McCullough "The Pioneers;" various internet sites)