Edward Everett
The beginning and final sentences of Edward Everett's speech on November 19, 1863 at the dedication of Gettysburg's National Cemetery:
"STANDING beneath this serene sky, overlooking these broad fields now reposing from the labors of the waning year, the mighty Alleghenies dimly towering before us, the graves of our brethren beneath our feet, it is with hesitation that I raise my poor voice to break the eloquent silence of God and Nature..
..But they, I am sure, will join us in saying, as we bid farewell to the dust of these martyr-heroes, that wheresoever throughout the civilized world the accounts of this great warfare are read, and down to the latest period of recorded time, in the glorious annals of our common country there will be no brighter page than that which relates THE BATTLES OF GETTYSBURG."
The Boston orator was the obvious choice for the occasion. During his 40-year career as professor, diplomat, and statesman, he had consistently dazzled audiences with his brilliant oratory.  On November 19 in Gettysburg, Everett held the crowd "spellbound" for nearly two hours. But his words are not the ones that are remembered today.  
Shortly after Everett's speech, President Abraham Lincoln spoke for less than three minutes.
________________________________________________________________________________________
The following is from Ted Widmer, "The Other Gettysburg Address" New York Times http://opinionator.blogs.nytimes.com/…/the-other-gettysbu…/…
"Edward Everett had spent his life preparing for this moment. If anyone could put the battle into a broad historical context, it was he. His immense erudition and his reputation as a speaker set expectations very high for the address to come. As it turned out, Americans were correct to assume that history would forever remember the words spoken on that day. But they were not to be his. As we all know, another speaker stole the limelight, and what we now call the Gettysburg Address was close to the opposite of what Everett prepared. It was barely an Address at all; simply the musings of a speaker with no command of Greek history, no polish on the stage, and barely a speech at all – a mere exhalation of around 270 words. Everett's first sentence, just clearing his throat, was 19 percent of that – 52 words. By the time he was finished, about 2 hours later, he had spoken more than 13,000."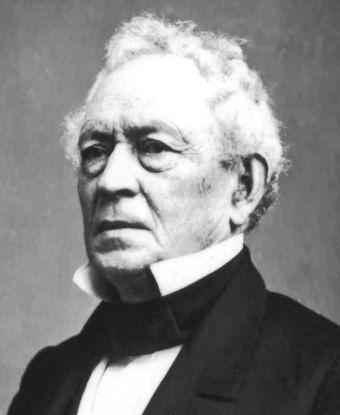 (Quotes and text culled from various internet sources including http://www.massmoments.org)