Uncategorized
By Ken Zurski
On April 15 1865, the day after President Lincoln was struck down by an assassin's bullet, Edwin Booth, a popular stage actor in New York, was told his younger brother John had pulled the trigger.
Edwin was appearing in a "successful" show at the time and immediately asked that it shut down. "The news of this morning has made me wretched," he wrote, "not only because of my brother's crime, but because a most justly honored and patriotic ruler has fallen."
Edwin and his brother were estranged. Politics and ideology had separated them, as it did the rest of the country. "When I told John I voted for Lincoln," Edwin recalled, "he expressed deep regret."
Edwin feared for his own life after news that another brother, Junius, also an actor, had been threatened by an angry mob in Cincinnati. "Whatever calamity may befall me and mine, my country, one and indivisible, has my warmest devotion," Edwin explained before going into hiding.
In January the following year, friends urged him to return to the stage. He reluctantly agreed. As his favorite character, Hamlet, Edwin stepped in front of a packed theater.
He was greeted by a tremendous applause.
By Ken Zurski
It's hard to imagine anything other than the majestic bald eagle as the symbol of the United States of America. But back in the late 18th century, when good and honorable men were deciding such things, there were several considerations, mostly other animals, vying for a symbol which best represented the new country.
Was the turkey one of them?
Perhaps, but it wasn't Benjamin Franklin who nominated the turkey, as some history lessons would later suggest.  Franklin's choice for America's national symbol was much different than both the bald eagle and the turkey.
He did however admire the turkey.
Here's the backstory:
In 1783, a year-and-half after Congress adopted the bald eagle as the symbol of America,  Franklin saw the image of the bird on the badge of the Society of the Cincinnati of America, a military fraternity of revolutionary war officers. He thought the drawing  of the bald eagle on the badge looked more like a turkey, a fair and reasonable complaint considering the image looked like, well, a turkey.
But it was the use of the bald eagle as the symbol of America that most infuriated Franklin. "[The bald eagle] is a bird of bad moral character," he wrote to his daughter. "He does not get his Living honestly."
It was a a matter of principal for Franklin. The bald eagle was a notorious thief, he implied. He had a point. Considered a good glider and observer, the bald eagle often watches other birds, like the more agile Osprey (appropriately called a fish hawk) dive into water to seize its prey.  The bald eagle then assaults the Osprey and forces it to release the catch, grabs the prey in mid-air, and returns to its nest with the stolen goods. "With all this injustice," Franklin wrote as only he could, "[The bald eagle] is a rank coward."
Franklin then expounded on the turkey comparison: "For the truth, the turkey is a much more respectable bird…a true original Native of America who would not hesitate to attack a grenadier of the British Guards who should presume to invade his farmyard with a red coat on."
Franklin's suggestion of the turkey as the nation's symbol, however, is a myth. He never suggested such a thing. He only compared the bald eagle to a turkey because the drawing reminded him of a turkey. Franklin's argument was in the choice of the bald eagle and not in support of the turkey, an idea he called "vain and silly."
Some even claim his comments and comparisons were slyly referring to members of the Society, of whom he thought was an elitist group comprised of "brave and honest" men but on a chivalric order, similar to the ruling country to which they helped defeat. This might explain why Franklin's assessment of the bald eagle in the letter is based solely on human behavior, not a bird's.
Perhaps when Franklin made the disparaging comments against the bald eagle he was also harboring a nearly decade old grudge.
In 1775, a year before America's independence, Franklin wrote the Pennsylvania Journal and suggested an animal be used as a symbol of a new country, one that had the "temper and conduct of America," he explained. He had something in mind. "She never begins an attack, nor, when once engaged, ever surrenders;" he wrote. "She is therefore an emblem of magnanimity and true courage"
Eventually the image Franklin suggested did appear on a $20 bill issued in 1778, adopted for use as the official seal of the War Office, and may have been the inspiration for the Gadsden flag with the inscription, "Don't Tread On Me."
But it never officially became the preferred symbol of the new country.
That belongs to the bald eagle.
Franklin's choice: the rattlesnake.
The beginning and final sentences of Edward Everett's speech on November 19, 1863 at the dedication of Gettysburg's National Cemetery:
"STANDING beneath this serene sky, overlooking these broad fields now reposing from the labors of the waning year, the mighty Alleghenies dimly towering before us, the graves of our brethren beneath our feet, it is with hesitation that I raise my poor voice to break the eloquent silence of God and Nature..
..But they, I am sure, will join us in saying, as we bid farewell to the dust of these martyr-heroes, that wheresoever throughout the civilized world the accounts of this great warfare are read, and down to the latest period of recorded time, in the glorious annals of our common country there will be no brighter page than that which relates THE BATTLES OF GETTYSBURG."
The Boston orator was the obvious choice for the occasion. During his 40-year career as professor, diplomat, and statesman, he had consistently dazzled audiences with his brilliant oratory.  On November 19 in Gettysburg, Everett held the crowd "spellbound" for nearly two hours. But his words are not the ones that are remembered today.  
Shortly after Everett's speech, President Abraham Lincoln spoke for less than three minutes.
________________________________________________________________________________________
The following is from Ted Widmer, "The Other Gettysburg Address" New York Times http://opinionator.blogs.nytimes.com/…/the-other-gettysbu…/…
"Edward Everett had spent his life preparing for this moment. If anyone could put the battle into a broad historical context, it was he. His immense erudition and his reputation as a speaker set expectations very high for the address to come. As it turned out, Americans were correct to assume that history would forever remember the words spoken on that day. But they were not to be his. As we all know, another speaker stole the limelight, and what we now call the Gettysburg Address was close to the opposite of what Everett prepared. It was barely an Address at all; simply the musings of a speaker with no command of Greek history, no polish on the stage, and barely a speech at all – a mere exhalation of around 270 words. Everett's first sentence, just clearing his throat, was 19 percent of that – 52 words. By the time he was finished, about 2 hours later, he had spoken more than 13,000."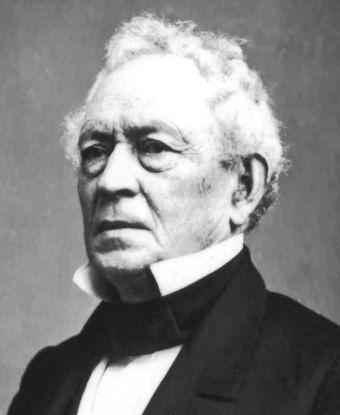 (Quotes and text culled from various internet sources including http://www.massmoments.org)
By Ken Zurski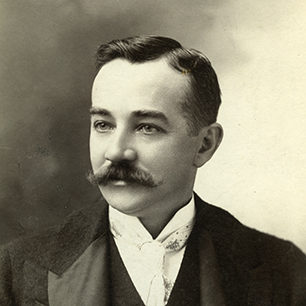 In 1903, candy maker and entrepreneur Milton Hershey invented a recipe for milk chocolate that he planned to sell en mass to Americans.
Hershey certainly did not discover the benefits of chocolate (which dates back to the Aztecs in 450 BC) or the first chocolate bar for that matter (a cocoa butter based solid used by the Dutch in the early 19th century), but what he did do is mass produce it.
Hershey had successfully opened up a caramel factory in Lancaster, Pennsylvania, but producing chocolate in large quantities proved to be a major challenge. The problem was in the process. Specifically, how does one heat sugar and milk in large kettle pots without burning the mixture or making a sticky goo?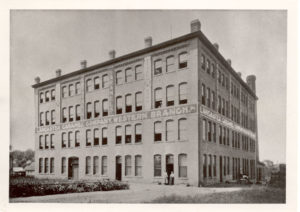 Hershey and his team worked for hours, day thru night, trying to figure it out. They experimented with less ingredients, then more. They tried whole or skim milk. They even changed the breed of the cow hoping for better consistency. Nothing seemed to work. Every experiment they tried met with the same result: lumpy, burnt residue – not creamy delicious chocolate.
Hershey knew financially millions of dollars were at stake. So he hired a chemist. But even that failed. Desperate, Hershey called on a trusted worker at the caramel factory to give it a go. The worker had an idea. He focused on the cooking rather than the mixing. He combined the milk, sugar and other ingredients and adjusted the temperature; slowly cooling it down then heating it up again to reduce boiling and burning.
It worked.
"Look at the beautiful batch of milk," Hershey exclaimed.
Not only did the new batch taste good, but it was creamy and smooth too.
Inspired by the new process, Hershey decided to produce larger pieces to sell.
Instead of small bites, like "kisses," Hershey envisioned a chocolate piece that was longer and offered multiple bites in one.
He called it the Hershey Bar.
(Sources: Hershey: Milton S. Harshey's Extraordinary Life of Wealth, Empire, and Utopian Dreams – Michael D'Antonio; various internet)
Author Ken Zurski (Peoria Stories & The Wreck of the Columbia) answers questions about his book UNREMEMBERED Tales of the Nearly Famous and the Not Quite Forgotten a Readers' Favorite award winner in the category of "Non-Fiction Adventure"
Unremembered is an interesting word. Why did you choose it?
I really liked it for one. It's not used very often, but I saw it once and immediately knew it fit what I was trying to do.
And that would be a blog of forgotten history stories?
Well, yea, sort of. I was thinking a book first and thought it would make a terrific title. I had stories but wasn't sure of the direction. I had a list of people and events I'd read about and wanted to write so I started the blog first and now here we are two years later and finally a book.
The book is different from the blog in that it tells multiple stories but within the context of a flowing or entwined narrative. Was that planned?
Mostly, yes. I didn't want to do a bathroom book with just a bunch of articles. The stories on the blog are short so there would have to be a hundred or more in the book. I began thinking of stories intertwining and that sparked my interest in telling stories of people and events and their connections to each other, something I did in an abbreviated way with my book Peoria Stories. Some of the connections are more obvious than others and there are four parts to Unremembered so there are different themes, but with a thread that connects them all.
Some people seem to pop up and leave and others reemerge. Is this because of their connections?
Oh, Yes. There are probably 70 people featured in the book all under the same guise of being nearly famous or not quite forgotten. Some appear briefly others more prominently.
George Francis Train is one character that seems to have his hand in everything. Did you know that going in?
Oh, of course. Train was probably the person that best exemplifies what I was trying to convey in Unremembered. He was a resourceful figure and had some pretty amazing accomplishments in his lifetime, but he tried too hard to be important. Eventually his antics led many to believe he was insane. Others greatly admired him. In the end though, hardly anyone remembers him.
So he fits under the category of "nearly famous"?
Yes, I suppose, in how time treated his story. Today, he's certainly not famous when compared to others, but in the later half of the 19th century he was a very famous figure, prominently in the news and influential and controversial too.
And Nellie Bly, the journalist, where does she fit in?
She is sort of like Train but never seemed to push herself into the spotlight like Train did. Certainly traveling around the world is a heady stuff for a woman at the time, but she did it to further her status as a journalist, not become a celebrity. That she became famous was a bonus.
So she is not quite forgotten?
Exactly her name comes up in books about the early history of journalism. But most people don't know all of her amazing story.
Train and Bly seems to be main characters but don't enter the book until the third part, especially Bly. Was this by design?
Sort of. Train has a connection to a man we meet in the first part Cornelius Vanderbilt, who has a connection to a steamboat disaster in New York whose tragic events has a connection to a young printer, it just follows along. Train is actually in every part in some way.
Niagara Falls is an interesting subject? How did you choose that to continue the narrative in Part Two?
Beyond the nature part of the beast, there's a human story to the Falls which really interested me. Why did people risk their life to challenge it? So many stories emerged I had to tell it.
And yet, somehow it ties into balloon travel which ties into the birth of transportation
Yes, Part Three is about reaching new limits and new heights in transportation both by water and air. Some interesting and forgotten stories can be found here beyond the more familiar names like the Wright Brothers, Charles Lindbergh and even the Titanic.
So there is an "unremembered" ship?
There is. Again famous for it's time, but mostly forgotten now.
And then we're back to a tragedy in Part Four?
Yes, the Great Chicago Fire.
And a familiar face emerges?
Yes, Train has a history there as well.
It's all very fascinating stuff and the book covers a lot of ground.  Were you ever surprised by the connections?
Most everything in the book is included because of the connections, but there were a few that were unexpected and came about while during research.
They call that writer's luck, right?
Exactly
By Ken Zurski
Seven years before President John F. Kennedy announced intentions to put a man on the moon, Walt Disney, in his own magical way, was doing just that. Not physically of course, but imaginatively.
Disney-style.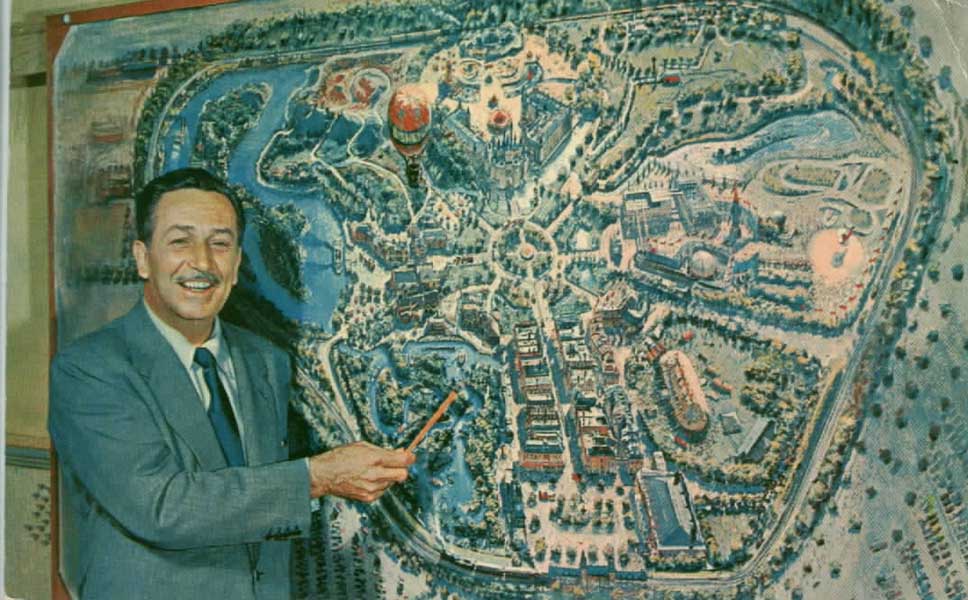 It started in July of 1955, when Disney's visionary theme park Disneyland opened in Anaheim, California. Inside an area dubbed "Tomorrowland" was an 80-foot rocket named the "Moonliner." It's purpose was for show, but it's intent was far-reaching. This was "tomorrow's" transport and the goal: space travel.
The exhibit was sponsored by Trans World Airline (TWA) with a promise that the air carrier "would send passengers to the moon in 30 years" [That would be 1985 back then]. Rocketing along at flight speeds of 172 mph, TWA claimed the trip would take about eight hours. Next to the rocket was a multi-sphere building and a sign that read: "Rocket to the Moon."
At the base of the rocket was an explanation: "Stabilized in flight by gyroscopes, it would be controlled by automatic pilots and magnetic tapes. Landing tail-first, no air-foils or wings would be necessary, its vertical descent controlled by its jets. The 3 retractable landing legs would be equipped with shock absorbers. Launching and landing would be done over a "firing center" to confine and lead off the superheated exhaust gases."
Inside "Rocket to the Moon," thanks to a projection screen both on the ceiling and on the floor, park guests could experience this flight themselves – or at least a simulation of it. "You don't actually land on the Moon, but you get to fly around the back side of the Moon," was the ride's description. "Along the way, you learn interesting facts about the Moon and the planets. Soon you're heading back to Earth. After your craft turns around, you see your destination on the floor screen. Prepare to land." The total duration of the ride was about ten minutes.
Disney himself explained it this way: "Kids and grown-ups too can take a trip to the moon from here. Well, at least they can board a passenger rocket and have all the thrills of such a trip – and in accord with the latest scientific theories on interplanetary travel."
Yes, "scientific theories," is how Disney put it in 1955.
He added: "Timid souls who don't care to risk outer space can peer at the U.S. from an inner space, man-made satellite orbiting 500 Disney miles above the earth."
In 1961, TWA dropped its sponsorship and Douglas Aircraft took over the"Moonliner." The rocket was repainted to represent Douglas Aircraft's color and brand. It lasted until 1966, when it was shut down and the building demolished. By this time the prospects of a moon flight was in reach. "We choose to go to the moon in this decade and do the other things," President Kennedy famously said in September of 1962, "not because they are easy, but because they are hard."
In 1967, the ride was rebuilt, adding more amphitheater rooms and more seating. A pre-show lobby was redesigned and featured the park's animatronic figures. Gone was the "Moonliner" rocket, or as one Disney historian described: "It had been scrapped."
The exhibit was given a new name: "Mission to the Moon."
Then in July 1969, millions of Americans watched as a man walked on the moon. "One small step for man, one giant leap for mankind," astronaut Neil Armstrong proudly proclaimed upon making the first footprint. Suddenly, Disney's futuristic moon ride was no longer "tomorrow's" fantasy.
"First Think. Second, dream. Third, believe. And finally, dare," Disney once said, although he wouldn't live long enough to witness man's first flight to the lunar surface. He died in 1966 at the age of 65.
The ride stayed open through all six manned Apollo Missions. Finally, in 1975, the name changed again. This time passengers were still going into space, but now they would travel further than the moon and certainly farther than any man so far.
"Mission to Mars" opened in March of 1975.
The ride closed for good in 1992.
By Ken Zurski
In 1976, a controversial new book was released that contended the Apollo 11 moon mission never happened. We Never Went to the Moon: America's Thirty Million Dollar Swindle was written by Bill Kaysing, a Navy midshipman and rocket specialist, who claimed to have inside knowledge of a government conspiracy to fake the moon landing.
Kaysing believes NASA couldn't safely put a man on the moon by the end of the 1960's (a promise made by President Kennedy) so they staged it instead. Kaysing's theories were technical and persuasive and soon a movement of nonbelievers, inspired by the book, was born.
Whether you believed Kaysing or not was a moot point for American screenwriter and director Peter Hyams.  A former TV news anchor, Hyams was more interested in how such a thing could actually be pulled off?
"I grew up in the generation where my parents basically believed if it was in the newspaper it was true," Hyams said in an interview with a film trade magazine.  For him, he admits, it was the same with television. "I wondered what would happen if someone faked a whole story."
So he wrote a story based on the concept.
That was in 1972, four years before Kaysing's book was released. Hyams shopped the script around but got no takers.  Then something unexpected happened. Watergate broke and America was thrown into a government scandal at its highest levels. Interest in a story like a fake moon landing (in the movie's case, the first manned mission to Mars) had appeal. In 1976, Hyams was given the green light to make his movie as part of deal with ITC Entertainment to produce films with a conspiracy bent.
"Capricorn One" was released in the Summer of 1977. "Would you be shocked to find out the greatest moment of our recent history may not have happened at all?" the movie posters read.
Reviews were mixed. Chicago Tribune film critic Gene Siskel called it "a surprisingly good thriller" while another critic Harry Themal said it was a "somewhat feeble effort at an adventure film." Variety was even less complimentary calling it "underdeveloped" and the cast "scattershot."
In the movie, Sam Waterston, James Brolin and O.J. Simpson play the three astronauts. Elliott Gould, Hal Holbrook, Telly Savalas, Brenda Vaccaro and Karen Black round out the cast. While Brolin was known mostly for his television role as Dr, Steven Kiley on Marcus Welby, M.D. Simpson was a celebrity athlete whose acting career was just beginning.
In hindsight the cast was impressive, but the actors weren't as important as the story.
After the landing is staged and broadcast as real, the nation is told the three astronauts died instantly in a failed reentry.  But Gould, as journalist Robert Caulfield, is suspicious. The astronauts, who are harbored, realize they have no recourse but to escape or be killed. "If we go along with you and lie our asses off, the world of truth and ideals is, er, protected," say's Waterston's Lt Col. Peter Willis. "But if we don't want to take part in some giant rip-off of yours then somehow or other we're managing to ruin the country."
From there its a cat and mouse game between the good guys and bad. A dramatic helicopter chase scene ensues. In the end, Caulfield with the help from Brolin's character exposes the conspiracy.
The movie's tag-line accentuated the drama:
The mission was a sham. The murders were real.
"In a successful movie, the audience, almost before they see it, know they're going to like it," remarked Hyams. "I remember standing in the back of the theater and crying because I knew that something had changed in my life."
The film's final chase scenes were pure escapism. "People were clapping and cheering at the end," Brolin relayed to a reporter shortly after the film's release.
Today, the film's legacy may be in the conspiracy only.  It's impact may also have been diminished by the negative attitudes towards O.J. Simpson who in 1994 was charged and acquitted in the brutal murder of his ex-wife, Nicole Brown.
Even Hyams concedes to his own bizarre trivia: "I've made films with two leading men who were subsequently tried for the first degree murder of their wives," he said referring to Simpson in Capricorn One and Robert Blake in his first film Busting (1974).  
Fifty years later, on the 2019 anniversary date of July 20, 1969, the moon landing is still celebrated as one of man's greatest achievements. "We choose to go to the Moon in this decade and do the other things, not because they are easy, but because they are hard," President Kennedy prophetically said in 1962.
For some, apparently, that was just too hard to believe.
Several years after it happened, a movie showed how it could be done…Hollywood style.
By Ken Zurski
In August 1919, at Saratoga Race Course in upstate New York, a horse named Upset shockingly defeated heavy favorite Man o' War in the Sanford Memorial. It was as they say, a race for the ages, not just because Upset won, but because Man o' War lost.
It's easy to see why everyone was so surprised. The great Man o' War, nicknamed "Big Red," was undefeated and dominated nearly every race he entered. "A wonder horse" according to one newspaper writer. Others called him a "speed miracle" and in class and stature: "peerless."
And then came the Sanford.
A record crowd of 20-thousand witnessed the race, which turned into a thrilling stretch duel between three horses.  "On the last part of the turn into the stretch, Man o' War took third position, about two lengths back of Upset," the New York Times noted.  The horse in the lead was a speedster named Golden Broom.
It got even more exciting from there. "A few strides down the stretch Golden Broom suddenly gave up, and Upset ran past him. In another instant Man o' War had dashed by his chestnut rival and it became a question whether Upset could last to win."
He did.
While the finish was dramatic enough, let's backtrack to the start of the race where no gate was used as it is today. Horses just waited at a tape line for a signal. Man o' War was reportedly backing up when the other horses took off. He was "almost left at the post," according to the Louisville Courier-Journal.
Man o' War made a mad dash for home, but according to the Times had too many obstacles to overcome: "What made the race of Man o' War so impressive was the fact that he came from so far behind and that also he conceded fifteen pounds to Upset."
And who was Upset?
As it turned out, Upset was a pretty good race horse. In his last race, the prestigious Travers Stakes, also at Saratoga, Upset finished second.  But against Man o' War, as in six previous races with the great stallion, Upset was, as was as every other horse in the field, a big loser.
So while not the longest shot in the Sanford, Upset did go off at 8-1 odds. By today's standard, that's called an overlay (higher than expected odds) for a horse that ran well in previous races. But against Man o' 'War, a big favorite, it was quite the opposite.
After all, who would be foolish enough to bet against "Big Red"?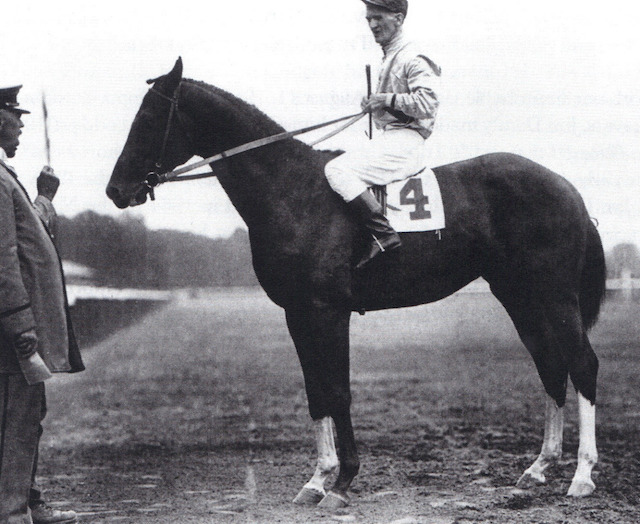 Upset, the horse, was named after the word's official definition of "disappointment" or "worry."  Today, the use of the word in context is often attributed – perhaps unfairly – to the 1919 race and horse.
Some historians argue the use of the word in horse racing dates back to 1877 and the 1919 race and Upset's victory is inconsequential. Regardless, the sports world adopted the word to describe a team or individual whose victory is unexpected, especially against a formidable opponent. 
As for Man o' War, while his unblemished record was forever tarnished ("It was a crime he was beaten," the New York Herald blared), he still goes down as one of the greatest race horses of all time.
Although the owners of Upset had no idea their horse would be remembered in such a way, the name choice seemed to follow a pattern. Apparently they liked horses with negative connotations, including Upset's stable mate, the Kentucky Derby winning filly named Regret.