American history
By Ken Zurski
In May of 1915, New York wine importer George A. Kessler was on the deck of the British ocean liner RMS Lusitania watching the crew go through its daily lifeboat drills when he had an idea.
Known as "The Champagne King," Kessler was sailing to the United Kingdom from New York on business and despite the threat of a German submarine attack in open waters, had no reservations about traveling.
After witnessing the crew drills, however, Kessler went to the captain and asked if there should be drills for the passengers as well. Perhaps, Kessler suggested, each person be assigned a lifeboat, just in case.
The captain graciously said he was not authorized to do such a thing.
Later, hosting a party in his stateroom, Kessler's concerns were met with indifference. "That is the captain's decision," others told him.
Two days later, on May 7, the Lusitania was at the bottom of the sea, befallen by a German torpedo. More than thousand people perished.
Kessler was not one. He survived by reaching a lifeboat.  "We tried bailing and balancing, "Kessler recalled, "but the boat would tilt and turn and finally capsized again."
Kessler made a promise to himself, vowing that if he lived through the ordeal he would help others injured in war.
A promise he would keep.
Later in the hospital recovering, Kessler met a disabled British newspaperman who opened a center for soldiers with eye injuries. Inspired, Kessler sought out a person he knew could help.
Her name was Helen Keller.
Together they founded the Permanent Blind Relief War Fund, an organization which still exists today.
(Sources: Dead Wake: The Last Crossing of the Lusitania by Erik Larsen; Lusitania: An Epic Tragedy by Diana Preston; various internet sites)
By Ken Zurski
Even though the redesign of the Royal Pavilion in Brighton, England in the early 19th century was the vision of its benefactor, Prince Regent, the future King George IV, the finished product,  a mixture of many styles and influences, was the work of architect John Nash.
Nash's design suited the future King, but hardly anyone else.  "A masterpiece of bad taste" was one icy reception, while another described it as a "mad house." Even Queen Victoria, wife of King William  IV, King George's successor,  was unmoved calling it "odd" then demeaning its purpose. "Most of the rooms are low and I can see a morsel of the sea from one of my sitting windows," she bemoaned, refusing to spend much time there.
Born in London in 1752, Nash earned a reputation for designing houses, castles really, for the wealthy. Eventually, his work caught the eye of the prince and in 1806 Nash became his personal architect. The re-imagining of the Royal Pavilion, originally called the Carlton House, was their partnership.  Between 1815 and 1822, Nash added flourishing touches like the special dome features and another elaborate wing. The biting condemnations quickly followed.
But attitudes toward the Royal Pavilion would change.
In 1841, a rail line made it more accessible. Now more people could come and roam the grounds and enjoy the scenic location for themselves. And to the British commoner it was a work of art.  Unfortunately the man who endured the constant jabs about his work from his peers, never lived long enough to see it appreciated.  In 1835, shortly before the Pavilion became a popular tourist attraction, Nash died at the age of 83.
Nearly a decade after his death, Nash would be vindicated again when the Royal Pavilion was paid the ultimate compliment by an American and a visionary in his own right who not only admired the uniqueness of the building, he sought to copy it too.
In 1848 a mansion went up in the scenic countryside of Connecticut that looked oddly out of place for its location. Not only was it very large, occupying 17 acres of land, but the building itself with its exotic Indian influenced architecture looked like something you might spot in far off Mumbai or New Dehli, not Fairfield, near Bridgeport, Connecticut's largest city.
All this was the creation of one man who commissioned the building of the mansion as a "permanent residence" for his family. His name was Phineas Taylor Barnum, better known as P.T. Barnum.
Barnum called his new home the Iranistan.
Barnum's inspiration for Iranistan was Nash's Royal Pavilion, a place he visited while doing a tour of England with his star attraction at the time, the 25-inch tall man known as Tom Thumb. Unlike others, Barnum was greatly pleased by what he saw. "It was the only specimen of oriental architecture in England,and had not been introduced into America," he wrote.
Barnum hired a New York architect named Leopold Eidlitz to design it with the stipulation that he hold nothing back in terms of style and decorative elements. "The whole was finally completed to my satisfaction," Barnum expressed, and on November 14, 1848, he held a house warming party for "a thousand guests."
The invitees found a casual but garish palace to explore.  Outside there was a circular carriage way , a fountain, urns and a decorative facade that was filled with symmetrically placed arched openings and numerous decks and porches. Topping the building were onion-shaped domes and minarets.
Inside, there was a circular divan under the dome, a large library adorned in Asian landscapes on its walls and elaborate stained glass windows that filled the rooms with colorful light. The grand ballroom sported a shiny wood floor with an inscription, "Love God and be Merry," words Barnum used often.
"Elegant and appropriate furniture was made expressly for every room in the house," Barnum would later write. "The stables, conservatories  and out-buildings were perfect in their kind. There was a profusion of trees set out on the grounds. The whole was built and established literally 'regardless of expense,' for I had no desire even to ascertain the entire cost."
In addition to the design, Barnum filled his home with animals of all kinds, as he did at his popular American Museum in New York City. Roaming the grounds of Iranistan were mandarin ducks, silver peasants, a cow named Bessie, and a pig named Prince Albert. The biggest attraction was Iranistan's largest resident, an unnamed bull elephant.  This, of course, was all by design. Barnum felt the addition of the animals, especially the elephant was good promotion for the museum. "When entertaining the public, it is best to have an elephant," Barnum would later explain.  It all started at his home.
But it wouldn't last. Late on December 17, 1857, only nine years after it was built, the Iranistan was gone. Barnum, who was refurnishing the mansion at the time got the news the next morning by telegram while staying at the Astor House in New York. The building caught fire, he was told.  It was a total loss.
The papers were consoling, but skeptical. Barnum's good fortunes had recently taken a turn for the worse. It all started when Barnum sought to create a "perfect"town in Connecticut that he would call East Bridgeport. He convinced a large business, the Jerome Clock Company, to move their factory there in the hopes of bringing more people and jobs. The clock company agreed to relocate but first needed help to pay down a debt of $100,000 . Barnum loaned them the money, but was tricked into signing more cash notes. Soon he was responsible for a half million dollars of the companies debt and creditors were demanding money. Barnum was forced to go into bankruptcy and lost a fortune.
Many of his friends supported his plight with sympathy, loans and gifts, but others reveled in his misfortune. To his detractors, Barnum's latest predicament – more like a humiliation – was subject to ridicule. "Here is a terrible illustration of where the practice of humbug will lead," proclaimed the New York Herald.
The Chicago Tribune's headline was even more biting. "The deceiver is duped," it read.
In the midst of all this turmoil, Barnum lost his beloved Iranistan.
Initially, no cause of the fire was given. "It is supposed to have been set on fire," was one newspaper dispatch, not mincing words, but refusing to elaborate. Later, it was suspected a construction worker dropped a lighted pipe. Barnum had recently moved some of the more expense furniture out of the Iransitan during the renovation and claimed he would soon return. His insurance money was far less then the initial cost of $150,000. "My beautiful Iranistan is gone," Barnum would write in his autobiography
Barnum recovered financially after going on another successful tour of England with Tom Thumb. Upon his return he set out to build another home, again in Fairfield, called Lindencroft, that in its design was spacious, but far less extravagant than the Iranistan. "All the taste that money can could do was fairly lavished upon Lindencroft so that when all was finished it was not only a complete house in all respects, but a perfect home." Barnum wrote his memoirs.
The biggest disappointment, however, was for the riders on a train line that would pass by the Iranistan grounds everyday. Not only was the impressive building gone, but they missed seeing the elephant, roaming the yard, helping plow the fields, and giving them all a thrill by raising its trunk and bobbing its head in a friendly gesture.
(Sources" The Great and Only Barnum by Candace Fleming; P.T. Barnum: The Legend and the Man by A.H. Saxon; various internet sites)
By Ken Zurski
In 1517, King Charles I of Spain, who had just assumed the throne at the tender age of eighteen, was approached by Ferdinand Magellan, a Portuguese explorer who came to the young King after being rejected by his own country.  Magellan made Charles an offer. Let him sail around the world and in the process find a direct route to Indonesia and the Spice Islands, once successfully navigated by Christopher Columbus.
Charles found Magellan's plan intriguing.
Columbus's four voyages for Spain, among other revelations, claimed new lands and precious spices like cinnamon, nutmeg and cloves which grew in abundance on the elusive islands. If Magellan could find a way to get the spices back to Charles, Spain would reap the rewards and rule the spice trade.
Charles wholeheartedly approved the voyage and ordered five ships and a crew of nearly 300 men.
In 1519, Magellan set sail from Seville.
Four years later, limping back to port, only one ship named Victoria returned. Every other ship was lost including most of the men. Even Magellan was gone, hacked to death on April 27, 1521 after a fierce battle with a native tribe.
Despite this, the King was pleased.
The tragic news of the lost ships and crew was irrelevant. The Victoria came back with a cargo of 381 sacks of cloves, the most coveted of all spices. "No cloves are grown in the world except the five mountains of those five islands," explained the ship's diarist.
Charles questioned the returning men on claims of a mutiny and other charges of debauchery, but it didn't matter.
He paid the royal stipends to survivors, basked in his clove treasure, and set in motion plans to put another crew back en route to the islands.
By Ken Zurski
In the months leading up to the 1944 presidential election, the American people heard rumors and speculation about the health of the incumbent, Franklin Delano Roosevelt, who was vying for an unprecedented fourth term in office.
Roosevelt suffered from polio which limited his mobility, but in 1944 his appearance seemed to worsen. He looked feeble and weak; his eyes were often red and swollen; and his movements were slow and calculated.
In March 1944, the White House announced a report by Roosevelt's personal physician at the time, the surgeon general of the U.S. Navy, Dr. Ross McIntire, that claimed the 62-year-old Roosevelt was looking "tired and haggard" due to the stress and strain of the war years and nothing more.
"In my opinion," McIntire added, "Roosevelt is in excellent condition for a man of his age."
Behind the scenes, there were more pressing concerns. Dr. Frank Howard Lahey, a respected surgeon known for opening a multi-specialty group practice in Boston, was brought in for a consultation. Lahey's connection with the Navy's consulting board is what led him to the White House.
After a careful examination, Lahey informed Roosevelt that he was in advanced stages of cardiac failure and should not seek a fourth term. He even went so far as to warn Roosevelt that if he did win reelection, he would likely die in office. Roosevelt listened but did not follow Lahey's advice. He felt it was his duty to continue.
Although a handful of past presidents had tried, none had served more than two terms, a limitation the nation's first president George Washington had advised others to follow. But at the time, there were no restrictions. FDR broke new ground when he won a third term. A fourth term he felt during a time of war was just as important.
The voting public agreed. Roosevelt, a Democrat, beat Republican challenger Thomas Dewey in what can be considered even by today's standard as an overwhelming victory.
The voters, however, had no idea – at least not officially – that they had elected back into office a man who was living on borrowed time.
On April 12, 1945, less than three months after being sworn in for the fourth time, Roosevelt died.
The president's death took most Americans by surprise. That's because shortly after Roosevelt was reelected, McIntire went public again and helped quell the public fears by proclaiming FDR was fine.
Anything worse, he implied, would be "unexpected."
Roosevelt Dies. Death Unexpected, the headlines blared, echoing McIntire's previous sentiments.
But an inquiring press wanted to know.  As soon as Vice President Harry Truman was sworn in, questions were asked:  How sick was the president? And if so, why didn't the voting public know the truth about Roosevelt's health?
In hindsight, Dr. Lahey's report seemed to be the most truthful and forewarning. But information between a doctor and client is private. The White House only asked Lahey to consult the president. Whether the details were released was up to Roosevelt and his staff. Lehay himself could have spoke up, but chose to remain silent and honor the patient-doctor confidentiality agreement.
The report was concealed and only came to light six decades later.
By Ken Zurski
Singer Loulie Jean Norman may not be a household name, but her voice is an unmistakable part of television history. More on that in a moment. First a little background.
Born in Birmingham, Alabama in 1913, Norman soon discovered a knack for singing. She was uniquely talented as a coloratura soprano, a vocal range most commonly suited for opera.  Unlike counterparts like stage star Maria Callas, however, Norman took her gift to radio instead.
It was the 1930's, and radio was just starting to emerge as an entertainment force. Norman was in her twenties at the time. Her voice and beauty were being noticed. So she moved from Birmingham to New York City to jump start her career. Modeling jobs paid the bills at first, but singing was her passion.
She eventually got bit parts in singing ensembles on several musical variety shows including one with Bing Crosby who would signal her out several times for her solo passages. Norman provided studio background vocals to hitmakers like Sam Cooke, Frank Sinatra, Mel Torme and Elvis Presley.  On TV, she appeared on the Dinah Shore Show, with Dean Martin, and as a back-up on Carol Burnett's popular variety program.
"When you sang," a colleague once told Norman, "it was the angels [voice]."
But her most influential and unaccredited contribution is truly out of this world.
In 1964, when television producer Gene Roddenberry introduced a new space serial he asked a friend Jerry Goldsmith to write the theme music. Goldsmith was too busy but enlisted fellow composer and collaborator Alexander Courage, who was said to be no fan of the science fiction genre, but drew inspiration from a song he heard on the radio titled "Beyond the Blue Horizon, " which was featured in the 1930 movie "Monte Carlo" and sung by actress Jeannette McDonald, a soprano.
Courage wrote the theme for Star Trek the TV series.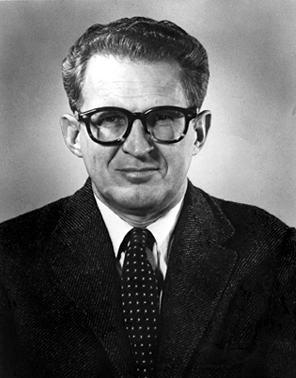 Roddenberry heard the music and for reasons some explain were financially motivated, wrote lyrics for the tune.  "Hey, I have to get some money somewhere," Roddenberry reportedly said.  "I'm sure not going to get it out of the profits of Star Trek."
In 1999, Snopes.com confirmed there were Star Trek lyrics and debunked the theory that they (unearthed here) were ever used in the TV show's theme.
Beyond
The rim of the star-light
My love
Is wand'ring in star-flight
I know
He'll find in star-clustered reaches
Love,
Strange love a star woman teaches.
I know
His journey ends never
His star trek
Will go on forever.
But tell him
While he wanders his starry sea
Remember, remember me.
Courage was surprised – and perhaps, a bit offended – by Roddenberry's lyrical contribution. He had included a voice in his recording, but no words. In the end, as Snopes reported, the lyrics were never used.
The choice of a singer was another matter. Courage picked someone similar to MacDonald, who ironically died the year the theme was written. It was Loulie Jean Norman. At the time, Norman was known for her studio work. Plus, she wasn't a big enough star to turn down such an offer. Norman had the range Courage needed to make the tune work.
Star Trek: The Original Series ran for  three seasons and 79 episodes. In the third and final year, despite a growing fan base, Roddenberry was hopelessly fighting low ratings, high production costs, and threats from the network to cancel.
He reportedly couldn't pay Norman her royalty cut that year.
So after the second season, the theme was re-recording without the vocals.
Norman continued to do studio work, mostly backing vocals for songs like The Tokens version of  The Lion Sleeps Tonight.  The papers called Norman "the invisible soprano" for the work behind the scenes. "You've heard the voice, even if you've never heard the name."
Even though fame eluded her, Norman acknowledged she would have been uncomfortable with it. "The reason why I didn't care about being a star is because I saw what happened to stars," she said in 1995. "I was close enough to see that they were not very happy."
Norman died in August of 2005 at the age of 92.
Her obituary mentioned that unrecognized role.
"A voice heard around the world," it read, "in the wordless, Star Trek theme.
By Ken Zurski
In 1933, at the Chicago's World's Fair, among the many distinctive features that lined the city's lakefront property was a uniquely shaped building, circular in design, with a top that resembled "a granulated cluster of internally meshed gears."
The Ford Rotunda, as it was called, was the brainchild of company founder Henry Ford and architect Albert Kahn, who designed the building specifically for the Ford Motor Co.'s contribution to the Fair.
The Fair's theme was technology, which inspired the tagline: "A Century of Progress," and since planes, trains and automobiles were a large part of the Fair's showcase exhibits, Ford fit right in.
The 12-story Ford Rotunda had a long wing extending off the base, thousands of multi-colored exterior lights, and in the open-aired middle, a spotlight that shot skyward and could be seen for miles. Inside was the large rotunda, with moving parts and displays, including a photographic mural of a Ford plant and a 20-foot high globe.
In 1934, when the Fair closed, Ford had the building dismantled and moved to Dearborn, Michigan near the site of the Rogue plant company headquarters.
"The reconstructed rotunda is expected to relieve the congestion," the papers noted, referencing the attendance numbers at the Fair.
On May 4, 1936, the Rotunda opened its doors again. To celebrate Ford's 50th anniversary, in 1953, the Rotunda went through another transformation. A geodesic roof was constructed over the open center. This allowed for more varied and seasonal exhibits, including the Christmas Fantasy, which combined Ford cars with holiday-themed displays. The Christmas tree and doll displays were especially popular.
The Christmas Fantasy drew so many people that the Ford Rotunda became one of the most famous and frequented buildings in the nation. It quickly surpassed more established tourist attractions like the Statue of Liberty and the Washington Monument in the number of visitors attending each year.
That is until November 9, 1962.
On that day a kettle of hot tar used for winter sealing was left unattended and the Rotunda's roof caught fire. Thankfully, everyone got out safely and only one worker was slightly injured. But the building didn't stand a chance.
It was gone in less than two hours.
Ford decided not to rebuild.