History
By Ken Zurski
Even though the redesign of the Royal Pavilion in Brighton, England in the early 19th century was the vision of its benefactor, Prince Regent, the future King George IV, the finished product,  a mixture of many styles and influences, was the work of architect John Nash.
Nash's design suited the future King, but hardly anyone else.  "A masterpiece of bad taste" was one icy reception, while another described it as a "mad house." Even Queen Victoria, wife of King William  IV, King George's successor,  was unmoved calling it "odd" then demeaning its purpose. "Most of the rooms are low and I can see a morsel of the sea from one of my sitting windows," she bemoaned, refusing to spend much time there.
Born in London in 1752, Nash earned a reputation for designing houses, castles really, for the wealthy. Eventually, his work caught the eye of the prince and in 1806 Nash became his personal architect. The re-imagining of the Royal Pavilion, originally called the Carlton House, was their partnership.  Between 1815 and 1822, Nash added flourishing touches like the special dome features and another elaborate wing. The biting condemnations quickly followed.
But attitudes toward the Royal Pavilion would change.
In 1841, a rail line made it more accessible. Now more people could come and roam the grounds and enjoy the scenic location for themselves. And to the British commoner it was a work of art.  Unfortunately the man who endured the constant jabs about his work from his peers, never lived long enough to see it appreciated.  In 1835, shortly before the Pavilion became a popular tourist attraction, Nash died at the age of 83.
Nearly a decade after his death, Nash would be vindicated again when the Royal Pavilion was paid the ultimate compliment by an American and a visionary in his own right who not only admired the uniqueness of the building, he sought to copy it too.
In 1848 a mansion went up in the scenic countryside of Connecticut that looked oddly out of place for its location. Not only was it very large, occupying 17 acres of land, but the building itself with its exotic Indian influenced architecture looked like something you might spot in far off Mumbai or New Dehli, not Fairfield, near Bridgeport, Connecticut's largest city.
All this was the creation of one man who commissioned the building of the mansion as a "permanent residence" for his family. His name was Phineas Taylor Barnum, better known as P.T. Barnum.
Barnum called his new home the Iranistan.
Barnum's inspiration for Iranistan was Nash's Royal Pavilion, a place he visited while doing a tour of England with his star attraction at the time, the 25-inch tall man known as Tom Thumb. Unlike others, Barnum was greatly pleased by what he saw. "It was the only specimen of oriental architecture in England,and had not been introduced into America," he wrote.
Barnum hired a New York architect named Leopold Eidlitz to design it with the stipulation that he hold nothing back in terms of style and decorative elements. "The whole was finally completed to my satisfaction," Barnum expressed, and on November 14, 1848, he held a house warming party for "a thousand guests."
The invitees found a casual but garish palace to explore.  Outside there was a circular carriage way , a fountain, urns and a decorative facade that was filled with symmetrically placed arched openings and numerous decks and porches. Topping the building were onion-shaped domes and minarets.
Inside, there was a circular divan under the dome, a large library adorned in Asian landscapes on its walls and elaborate stained glass windows that filled the rooms with colorful light. The grand ballroom sported a shiny wood floor with an inscription, "Love God and be Merry," words Barnum used often.
"Elegant and appropriate furniture was made expressly for every room in the house," Barnum would later write. "The stables, conservatories  and out-buildings were perfect in their kind. There was a profusion of trees set out on the grounds. The whole was built and established literally 'regardless of expense,' for I had no desire even to ascertain the entire cost."
In addition to the design, Barnum filled his home with animals of all kinds, as he did at his popular American Museum in New York City. Roaming the grounds of Iranistan were mandarin ducks, silver peasants, a cow named Bessie, and a pig named Prince Albert. The biggest attraction was Iranistan's largest resident, an unnamed bull elephant.  This, of course, was all by design. Barnum felt the addition of the animals, especially the elephant was good promotion for the museum. "When entertaining the public, it is best to have an elephant," Barnum would later explain.  It all started at his home.
But it wouldn't last. Late on December 17, 1857, only nine years after it was built, the Iranistan was gone. Barnum, who was refurnishing the mansion at the time got the news the next morning by telegram while staying at the Astor House in New York. The building caught fire, he was told.  It was a total loss.
The papers were consoling, but skeptical. Barnum's good fortunes had recently taken a turn for the worse. It all started when Barnum sought to create a "perfect"town in Connecticut that he would call East Bridgeport. He convinced a large business, the Jerome Clock Company, to move their factory there in the hopes of bringing more people and jobs. The clock company agreed to relocate but first needed help to pay down a debt of $100,000 . Barnum loaned them the money, but was tricked into signing more cash notes. Soon he was responsible for a half million dollars of the companies debt and creditors were demanding money. Barnum was forced to go into bankruptcy and lost a fortune.
Many of his friends supported his plight with sympathy, loans and gifts, but others reveled in his misfortune. To his detractors, Barnum's latest predicament – more like a humiliation – was subject to ridicule. "Here is a terrible illustration of where the practice of humbug will lead," proclaimed the New York Herald.
The Chicago Tribune's headline was even more biting. "The deceiver is duped," it read.
In the midst of all this turmoil, Barnum lost his beloved Iranistan.
Initially, no cause of the fire was given. "It is supposed to have been set on fire," was one newspaper dispatch, not mincing words, but refusing to elaborate. Later, it was suspected a construction worker dropped a lighted pipe. Barnum had recently moved some of the more expense furniture out of the Iransitan during the renovation and claimed he would soon return. His insurance money was far less then the initial cost of $150,000. "My beautiful Iranistan is gone," Barnum would write in his autobiography
Barnum recovered financially after going on another successful tour of England with Tom Thumb. Upon his return he set out to build another home, again in Fairfield, called Lindencroft, that in its design was spacious, but far less extravagant than the Iranistan. "All the taste that money can could do was fairly lavished upon Lindencroft so that when all was finished it was not only a complete house in all respects, but a perfect home." Barnum wrote his memoirs.
The biggest disappointment, however, was for the riders on a train line that would pass by the Iranistan grounds everyday. Not only was the impressive building gone, but they missed seeing the elephant, roaming the yard, helping plow the fields, and giving them all a thrill by raising its trunk and bobbing its head in a friendly gesture.
(Sources" The Great and Only Barnum by Candace Fleming; P.T. Barnum: The Legend and the Man by A.H. Saxon; various internet sites)
By Ken Zurski
In 1517, King Charles I of Spain, who had just assumed the throne at the tender age of eighteen, was approached by Ferdinand Magellan, a Portuguese explorer who came to the young King after being rejected by his own country.  Magellan made Charles an offer. Let him sail around the world and in the process find a direct route to Indonesia and the Spice Islands, once successfully navigated by Christopher Columbus.
Charles found Magellan's plan intriguing.
Columbus's four voyages for Spain, among other revelations, claimed new lands and precious spices like cinnamon, nutmeg and cloves which grew in abundance on the elusive islands. If Magellan could find a way to get the spices back to Charles, Spain would reap the rewards and rule the spice trade.
Charles wholeheartedly approved the voyage and ordered five ships and a crew of nearly 300 men.
In 1519, Magellan set sail from Seville.
Four years later, limping back to port, only one ship named Victoria returned. Every other ship was lost including most of the men. Even Magellan was gone, hacked to death on April 27, 1521 after a fierce battle with a native tribe.
Despite this, the King was pleased.
The tragic news of the lost ships and crew was irrelevant. The Victoria came back with a cargo of 381 sacks of cloves, the most coveted of all spices. "No cloves are grown in the world except the five mountains of those five islands," explained the ship's diarist.
Charles questioned the returning men on claims of a mutiny and other charges of debauchery, but it didn't matter.
He paid the royal stipends to survivors, basked in his clove treasure, and set in motion plans to put another crew back en route to the islands.
By Ken Zurski
In the months leading up to the 1944 presidential election, the American people heard rumors and speculation about the health of the incumbent, Franklin Delano Roosevelt, who was vying for an unprecedented fourth term in office.
Roosevelt suffered from polio which limited his mobility, but in 1944 his appearance seemed to worsen. He looked feeble and weak; his eyes were often red and swollen; and his movements were slow and calculated.
In March 1944, the White House announced a report by Roosevelt's personal physician at the time, the surgeon general of the U.S. Navy, Dr. Ross McIntire, that claimed the 62-year-old Roosevelt was looking "tired and haggard" due to the stress and strain of the war years and nothing more.
"In my opinion," McIntire added, "Roosevelt is in excellent condition for a man of his age."
Behind the scenes, there were more pressing concerns. Dr. Frank Howard Lahey, a respected surgeon known for opening a multi-specialty group practice in Boston, was brought in for a consultation. Lahey's connection with the Navy's consulting board is what led him to the White House.
After a careful examination, Lahey informed Roosevelt that he was in advanced stages of cardiac failure and should not seek a fourth term. He even went so far as to warn Roosevelt that if he did win reelection, he would likely die in office. Roosevelt listened but did not follow Lahey's advice. He felt it was his duty to continue.
Although a handful of past presidents had tried, none had served more than two terms, a limitation the nation's first president George Washington had advised others to follow. But at the time, there were no restrictions. FDR broke new ground when he won a third term. A fourth term he felt during a time of war was just as important.
The voting public agreed. Roosevelt, a Democrat, beat Republican challenger Thomas Dewey in what can be considered even by today's standard as an overwhelming victory.
The voters, however, had no idea – at least not officially – that they had elected back into office a man who was living on borrowed time.
On April 12, 1945, less than three months after being sworn in for the fourth time, Roosevelt died.
The president's death took most Americans by surprise. That's because shortly after Roosevelt was reelected, McIntire went public again and helped quell the public fears by proclaiming FDR was fine.
Anything worse, he implied, would be "unexpected."
Roosevelt Dies. Death Unexpected, the headlines blared, echoing McIntire's previous sentiments.
But an inquiring press wanted to know.  As soon as Vice President Harry Truman was sworn in, questions were asked:  How sick was the president? And if so, why didn't the voting public know the truth about Roosevelt's health?
In hindsight, Dr. Lahey's report seemed to be the most truthful and forewarning. But information between a doctor and client is private. The White House only asked Lahey to consult the president. Whether the details were released was up to Roosevelt and his staff. Lehay himself could have spoke up, but chose to remain silent and honor the patient-doctor confidentiality agreement.
The report was concealed and only came to light six decades later.
By Ken Zurski
Singer Loulie Jean Norman may not be a household name, but her voice is an unmistakable part of television history. More on that in a moment. First a little background.
Born in Birmingham, Alabama in 1913, Norman soon discovered a knack for singing. She was uniquely talented as a coloratura soprano, a vocal range most commonly suited for opera.  Unlike counterparts like stage star Maria Callas, however, Norman took her gift to radio instead.
It was the 1930's, and radio was just starting to emerge as an entertainment force. Norman was in her twenties at the time. Her voice and beauty were being noticed. So she moved from Birmingham to New York City to jump start her career. Modeling jobs paid the bills at first, but singing was her passion.
She eventually got bit parts in singing ensembles on several musical variety shows including one with Bing Crosby who would signal her out several times for her solo passages. Norman provided studio background vocals to hitmakers like Sam Cooke, Frank Sinatra, Mel Torme and Elvis Presley.  On TV, she appeared on the Dinah Shore Show, with Dean Martin, and as a back-up on Carol Burnett's popular variety program.
"When you sang," a colleague once told Norman, "it was the angels [voice]."
But her most influential and unaccredited contribution is truly out of this world.
In 1964, when television producer Gene Roddenberry introduced a new space serial he asked a friend Jerry Goldsmith to write the theme music. Goldsmith was too busy but enlisted fellow composer and collaborator Alexander Courage, who was said to be no fan of the science fiction genre, but drew inspiration from a song he heard on the radio titled "Beyond the Blue Horizon, " which was featured in the 1930 movie "Monte Carlo" and sung by actress Jeannette McDonald, a soprano.
Courage wrote the theme for Star Trek the TV series.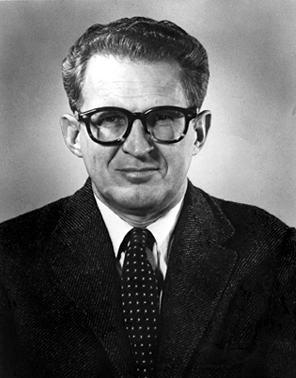 Roddenberry heard the music and for reasons some explain were financially motivated, wrote lyrics for the tune.  "Hey, I have to get some money somewhere," Roddenberry reportedly said.  "I'm sure not going to get it out of the profits of Star Trek."
In 1999, Snopes.com confirmed there were Star Trek lyrics and debunked the theory that they (unearthed here) were ever used in the TV show's theme.
Beyond
The rim of the star-light
My love
Is wand'ring in star-flight
I know
He'll find in star-clustered reaches
Love,
Strange love a star woman teaches.
I know
His journey ends never
His star trek
Will go on forever.
But tell him
While he wanders his starry sea
Remember, remember me.
Courage was surprised – and perhaps, a bit offended – by Roddenberry's lyrical contribution. He had included a voice in his recording, but no words. In the end, as Snopes reported, the lyrics were never used.
The choice of a singer was another matter. Courage picked someone similar to MacDonald, who ironically died the year the theme was written. It was Loulie Jean Norman. At the time, Norman was known for her studio work. Plus, she wasn't a big enough star to turn down such an offer. Norman had the range Courage needed to make the tune work.
Star Trek: The Original Series ran for  three seasons and 79 episodes. In the third and final year, despite a growing fan base, Roddenberry was hopelessly fighting low ratings, high production costs, and threats from the network to cancel.
He reportedly couldn't pay Norman her royalty cut that year.
So after the second season, the theme was re-recording without the vocals.
Norman continued to do studio work, mostly backing vocals for songs like The Tokens version of  The Lion Sleeps Tonight.  The papers called Norman "the invisible soprano" for the work behind the scenes. "You've heard the voice, even if you've never heard the name."
Even though fame eluded her, Norman acknowledged she would have been uncomfortable with it. "The reason why I didn't care about being a star is because I saw what happened to stars," she said in 1995. "I was close enough to see that they were not very happy."
Norman died in August of 2005 at the age of 92.
Her obituary mentioned that unrecognized role.
"A voice heard around the world," it read, "in the wordless, Star Trek theme.
By Ken Zurski
In 1915, the United States of America held the dubious distinction of having the highest divorce rate in the world. Comparatively, by today's standard, the rate was relatively low at 10-percent, but at the time it was considered alarming. So much so that changes were made to help save the institution of marriage.
Why 1915? The book Victorian America explains that divorces increased fifteen-fold at the start of the 20th century and in 1915 reached a peak (the first time the percentage number hit double digits).  But there were other reasons why that year in particular was significant. It was perhaps the last year before the world changed in a way in which everything shifted, both socially and culturally.
A war was on overseas and 1915 began with hope that US boys could stay out of the fray in Europe. Attitudes changed however in May of that year when the British ocean liner Lusitania was befallen by a German U-boat torpedo. Americans were among the victims. President Wilson heard the war cries, but still waited. In April 1917, as more American merchant ships were taken out by the Germans, he commissioned Congress to declare war.
Although the US was only in the "war to end all wars" a short time, it still had a significant impact on the nation's sensibilities.  The women's rights movement had been underway for more than decade but gained footing after the war. Women found a role and acceptance by replacing enlisted men in manufacturing jobs and working in munitions factories. This only emboldened their resolve. In 1919, the 19th amendment was passed giving women the right to vote.
The Roaring 20's was next.
So one can argue that 1915 was the last conventional year before America and the world changed as a whole. For statisticians, it's also a good spot in the historical timeline to make a point. And so that year, 1915, according to statistics, was the year more marriages began ending in divorce. It keep going up from there.
So why?  Well that's tricky and more difficult to pinpoint. Until then, getting a divorce was a process, often embarrassing and difficult for women who were dependent on a man to leave.
Getting married, however, now that was easy.
Men's attitude especially towards sex usually led them to ask for their ladies hand in marriage sooner than later. "The moment you taste the happiness of the marriage union, you will curse yourself a fool, that you lived so long without it," one frisky male suitor wrote to another in the late 1800's. He wasn't talking about chess pie.
It's not that couples weren't having premarital sex, but negative sentiments by more morally conscious women were hard to change and oftentimes carried down through generations. In many instances, out of necessity, women married men they did not love or find attractive. Some women abstained from sex due to fear. Once married, the desire was even less.
So just as quickly as marriages began, the physical relationship was strained. This led to more drinking and straying. So divorce became a tool that was fueled both by the liberation of women as much as it was the chauvinism of men.
According to Victorian America in 1915, "one out of every seven marriages ended in divorce in the nation at large." And in some larger cities like San Francisco, one in four.
To counter this disturbing trend, marriage legislation was passed that raised the age of consent and called for stricter requirements to prohibit certain types of common-law, polygamous, even interracial marriages. Many states also strengthened rules for divorce by requiring longer stay of residence before petitioning for divorce and stricter guidelines by which a couple could legally be granted one. In most cases something criminal or abusive needed to be proven. Only two states, New Mexico and Oklahoma, allowed a divorce simply on the grounds of incompatibility.
In addition, separate courts were established to help families cope with problems that often led to a rift in marriage, including unfaithfulness, desertion, spousal or child abuse and alcoholism.
All this seemed to help keep marriages together, but due to the number of immigrants flooding the country and the increase in population, marriages in general increased and the number of divorces nationally remained high.
Today, due to the addition of annulments, property divisions and child custody laws, the divorce rate hovers around or just below 50-percent.
.
By Ken Zurski
For a man whose mission it was to relinquish his entire fortune before his death, Andrew Carnegie still had plenty of money left when he passed in 1919 at the age of 83. That's no indictment of a man who built a massively successful business, became the richest man in America, and devoted his later years to giving it all back. It was a noble thing to do. But Carnegie had made so much capital that even he found it difficult to allocate the funds sufficiently.
So he asked for help.
Carnegie grew up poor in Scotland, came to America, and amassed millions in the steel industry. Along the way, he made just as many enemies as dollars. Like many so-called tycoons of his time, Carnegie was accused of cutthroat practices which sacrificed workers' rights for the bottom line. In protest, workers revolted.
The Homestead Strike of 1892 was due to a dispute between steel workers at Carnegie's Homestead, Pennsylvania plant and management which refused to raise workers' pay despite a windfall in profits. The riot that followed is still one of the bloodiest labor confrontations in history.  Ten men were killed in the melee and Carnegie who continued production with nonunion workers, was blamed for the uprising.
Carnegie viewed it differently than the workers. He believed that reducing production costs meant lower prices to consumers. Therefore, he theorized,  the community as a whole profited, not the unions. It was a slippery slope. But, many asked, was it worth men dying for?
Carnegie, of course, thought of himself as a benefactor and did not apologize for becoming a wealthy man. When he retired, however, he made it clear that being rich was only relative: "Man must have no idol and the amassing of wealth is one of the worst species of idolatry! No idol is more debasing than the worship of money! Whatever I engage in I must push inordinately; therefore should I be careful to choose that life which will be the most elevating in its character."
Carnegie didn't hand out money haphazardly. He spent it on things and places that moved him. Among other worthy causes, the most prominent were funds for more schools – especially in low income communities – and the building or expansion of public libraries. In each case, he released the money only after specific demands were met, each one designed to make sure none of it went to waste. Carnegie had final approval.
In 1908, at the age of 72, with millions more left to give, Carnegie wrote a letter to people he admired. It was in effect an offer disguised as a question:  "If you had say five or ten million dollars (close to 5-billion today) to put to the best possible use, what would you do with it?" Many of the correspondence were business leaders and some were presidents of institutions already bearing the Carnegie name.  Most responded in kind that the money should be used to continue fellowships.
The letters were an indication that the burden of giving away a fortune was weighing heavy on Carnegie's mind.
"The fact is that after spending about $50-million on libraries, the great cities are generally supplied and I am groping for the next field to cultivate," Carnegie wrote to President Theodore Roosevelt, looking for inspiration. "You have a hard task as present but the distribution of money judiciously is not without its difficulties also and involves harder work than ever acquisition of wealth did." Carnegie wrapped up the letter by pointing out the absurdity of that last line. "I could play with that and laugh," he noted.
In the end, of course, Carnegie left enough money behind to take care of his wife and daughter. His loyal servants and caretakers were awarded pensions and his closest friends received substantial annuities.
Carnegie gave away an estimated $350 million dollars, but for the rest, he had one final request. After the will segments were dived up, nearly $20-million remained in stocks and bonds.
He bequeathed that amount to the Carnegie Corporation organization he proudly founded, and which still exists today.
By Ken Zurski
In historical reference, Loammi Baldwin should be a name we remember.
For starters, he was a colonel in the Revolutionary War. He bravely commanded several regiments during the battles of Concord and Lexington and accompanied General George Washington when the future president famously crossed the Delaware River to surprise the Hessian's in Trenton, New Jersey. That distinction alone should be honorable enough for someone who lived in America in the late 18th century.
But that's not all.
Baldwin was also a member of the Academy of Arts and Sciences who like Benjamin Franklin conducted experiments in electricity. He was elected to the Massachusetts General Assembly and as an engineer was instrumental in pioneering a waterway that connected Boston Harbor to the Merrimac River, known as the Middlesex Canal.
Yes, Col. Baldwin is certainly a man who held many distinguished titles. For some, he is even considered to be the Father of Civil Engineering. Let that one sink in.
But today he is best remembered – or unremembered, if you will – for one thing: an apple.
Let's backtrack a bit.
While building the Middlesex Canal, Baldwin visited the farm of a man named William Butters. It was on a recommendation from a friend that Butters had grown the sweetest apple in all of New England. Butters told Baldwin that the tree was frequented by woodpeckers who in addition to the apples would eat tree grubs and other damaging insects. Butters called the apple a "Woodpecker" after the bird, or "Pecker" for short. Others had dubbed it "Butters Apple."
Baldwin was so impressed he planted a row of Pecker Apple trees near his plantation home in Woburn, Massachusetts."The tree was a seedling," a historian wrote  of Baldwin's interest,  "but the apple had so fine a flavor that he returned at another season to cut some scions, and these being grafted into his own trees, produced an abundant crop."
After Baldwin's death in 1807, the Pecker was officially named in his honor and the Baldwin Apple quickly became the most popular fruit in New England. It's easy to see why. The Baldwin was smaller than most red apples are today, but its skin was mostly free of blights. Farmers loved the Baldwin because they could harvest large crops and transport them readily with little or no deterioration. The Baldwin's were also a good apple to make into a rich, sweet cider. The hard texture was perfect for making pies. "What the Concord is to the grapes, what the Bartlett has been among pears, the Baldwin is among apples," the New England Farmer described in 1885.
Unfortunately, the Baldwin's dominance wouldn't last. Too many severe winters took its toll.
In fact, in one particularly harsh year, 1934, nearly two-thirds of all apple trees in the northeast were destroyed. The next year the state of Maine helped growers replenish their decimated orchards. But only Macintosh and Red Delicious seeds were offered. The Baldwins were just too delicate to replant in large numbers. Still some farmers grew small crops of the Baldwins to maintain the rich cider.
Ironically, Loammi Baldwin, besides the name, has another connection to apple folklore.
He is the second cousin of Johnny Chapman, another Massachusetts man and traveling missionary whose work included the planting of apple trees throughout the expanding frontier.
We know Chapman today as Johnny Appleseed.
By Ken Zurski
Con artist and market scalper David Lamar was considered the original "Wolf of Wall Street," a distinction revived in recent years by a Hollywood movie about a more contemporary stock swindler named Jordan Belfort and a role played by an A-list actor named Leonardo DiCaprio who won a Golden Globe and an Oscar nomination for his portrayal of Belfort in the 2013 film.
The movie plays up the lavish lifestyle and and often times rebellious behavior of Belfort,  who spent nearly two years in prison for his role in a fraud scheme. Belfort wrote a book about his exploits, hence the movie, and self-titled it, "The Wolf of Wall Street."
Leonardo DiCaprio's blistering performance aside, Jordan Belfort had nothing on the original "Wolf of Wall Street," David Lamar who in the early part of the 20th century first carried that dubious moniker, assigned by others, and metaphorically referring to a "wolf" as a "rapacious, ferocious, or voracious person."
Although his successes and failures has been debated over the years, Lamar's brash, cutthroat tactics are the stuff of legends. For example, Lamar once impersonated a US Senator in hopes of taking the floor and driving down steel prices while he unabashedly shorted the stock.
Lamar was arrested and sent to jail several times and was once accused of having a man beaten who was ready to testify against him. His boldest swindle may have been against a Rockefeller, John Jr. , who spent a million dollars of his wealthy father's money to buy leather stock, only to watch Lamar sell it off.
On January 12 1934, at the age of 56, Lamar was found dead in a modestly priced hotel room in New York City. In his room police found $138 in cash, a suit a hat, a can, a gold watch and chain, and gold cuff links. That was all which remained from a fortune which at one time was estimated in the millions.
The day after his death, an obituary dispatch appeared in newspapers throughout the country.
It read:
It isn't so much the loss of wealth in David Lamar's life which excites curiosity, as it is an appreciation of struggles through which it passed. He had one blinding ambition, and that was huge profits through sly operations on the stock market. What he hoped to gain was not wealth, but power and recognition.  He had wealth – this strange man. It didn't mean a great deal to him. On many occasions, he could have retired and lived lavishly and luxuriously, as he did live when in purple, on a great estate in New Jersey at one time and in a mansion on Fifth Avenue at another. Always his ambition drove him on and when he found his path blocked by legal obstacles, it was charged he was none to scrupulous in cutting his way through them. He divided his time between estate and mansion and jail. We said Lamar must have suffered. The only punishment which could be meted out to him was his own conscience. He was contemptuous and indifferent outwardly to what people said of him, what they thought of him and how they created him. He had his own code and his own rule for living. It was a most bizarre, a most extraordinary one. He took delight in good clothes, in good food, in a cosmopolitan. The mysterious Stock Market operations of the Wolf of Wall Street have been ended by death.
The paper's vitriolic assessment seems to be on the mark. Several years before his death, even a lawyer meant to represent him, conceding to his client's reputation.
"The name of David Lamar seems to be anathema," he said.
By Ken Zurski
In 1946, a U.S. Army Lieutenant surveying damage left by the massive explosion of the first atomic bomb in Hiroshima a year earlier, sent a letter to a safe-making company back in America. "I found in one of three structures standing, four large vaults built by the Mosler Safe Co. of Hamilton, Ohio," he explained. "The vaults were entirely intact and except for the exterior being burned and rusted there was no damage."
Two other vaults he added, made by a Toyko, Japan company, were completely destroyed.
The two-story Teikou Bank built in 1925 was close to the hypocenter of the blast. Made of steel and concrete, the building crumpled from the inside, cracking the exterior and tearing the cement floor to bits. Nearly two dozen employees were in side at the time. None survived.
But the bank vaults did.
This was reassuring news at least to bank executives back in the States.
At the time there was a heightened sense of security against attacks on American soil. Many banks advertised that valuables were better protected because they used Mosler safes.
Even the U.S government chimed in. Mosler was awarded a lucrative contract and eventually built a 25-ton blast door vault in West Virginia mountainside bunker used to hide classified and historical documents.
Then five years after the attack, Mosler received another letter.
This time it was from the manager of the newly rebuilt Teikou bank in Hiroshima. "Your products are admired," he praised, "for being stronger than the atomic bomb.
"As you know in 1945 the Atomic bomb fell on Hiroshima, and the whole city was destroyed and thousands of citizens lost their precious lives. And our building, the best artistic one in Hiroshima, was also destroyed. However it was our great luck to find that though the surface of the vault doors was heavily damaged, its contents were not affected at all and the cash and important documents were perfectly saved."
In the late 1950's, to recreate the same show of strength displayed in Hiroshima, Mosler took their products to the Yucca Flats nuclear testing grounds in the Nevada desert.  They placed a Century steel door and concrete vault with various contents in the blast zone.
Once again the vault survived intact.